CONTINUOUS LINE DRAWINGS
A moment in time; a special memory captured forever and framed. Using her unique talent Riana will illustrate your memory in a continuous line drawing.
STATIONERY
Riana's unique drawings have been artfully printed on various paper pretties ranging from gift tags to greeting cards and prints.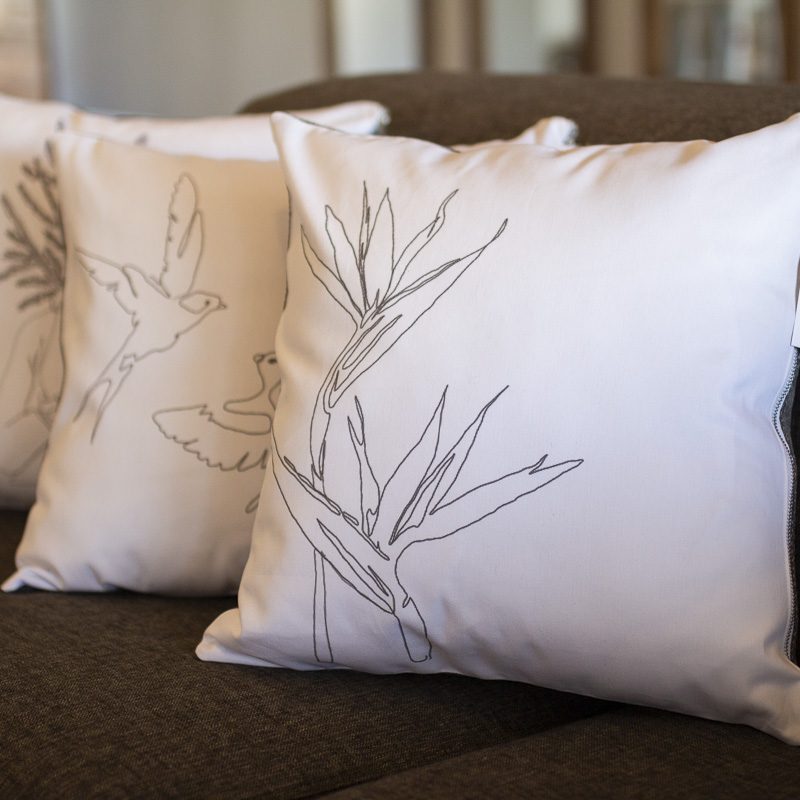 HOME DECOR
Make your house a home with Riana's illustrations printed meticulously on textiles. Products such as scatter cushions, tea towels and table runners will liven up your home.